Golf Cart Sales, Rentals & Service
Golf Cart Sales, Repair, & Upgrade Services in Sandestin, FL
Gulf Carts is largest Kodiak and Voyager dealer in the Panhandle. We are a custom golf cart sales, repair and upgrade company based in Miramar Beach, FL that specializes in golf cart repair and golf cart replacements. We offer fullly customizable options ranging from golf cart custom seats, light kits, audio systems, rim and tire packages, battery replacement and other parts for your new or existing golf cart.
Gulf Carts provides purchasing options, starting from a base model to the most customized cart we offer. Our golf carts are great for transportation around your neighborhood or going from the driving range to the 18th hole of your favorite golf course.
Give us a call or come see us. We would love to hear from you.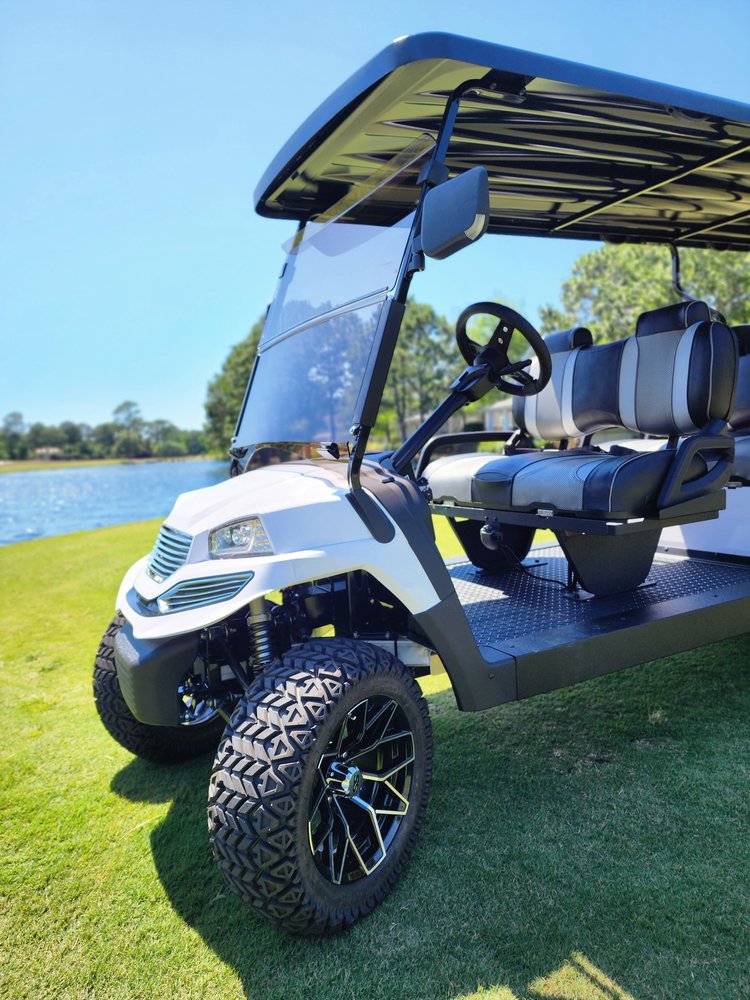 Gulf Carts Miramar Beach, FL provides lifted golf carts kits for new or used golf carts.
Our lift kits open up the possibilities for larger tires, suspension and tread options that match your needs.
Let us customize and install your options lift kit for your new or used golf cart.
Please contact us regarding your custom lift kit needs. Our specialists can service, customize and repair all makes/models golf carts to enhance your golf cart experience.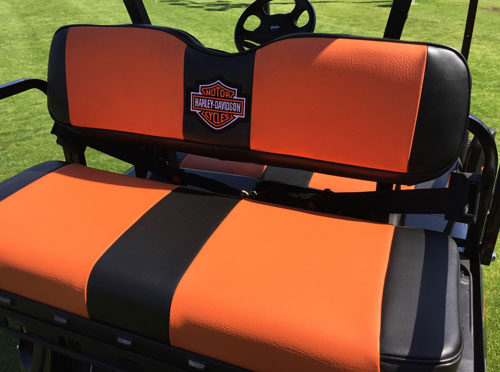 We now have custom vinyl seating options to further customize your golf cart needs. Stylize your golf cart seating with multiple colored schemes or add a "themed" patch on both your passenger and rear view seating.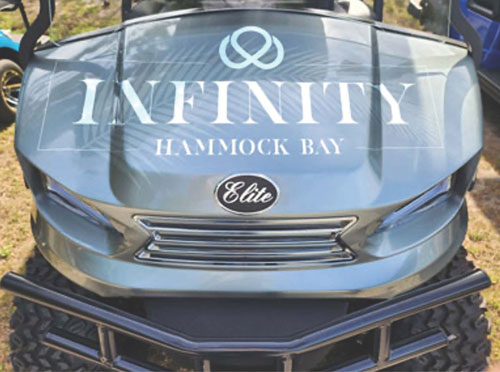 Whether it is your favorite sports team or your company name, we can apply your decal or provide custom designed lettering services for your customized golf cart.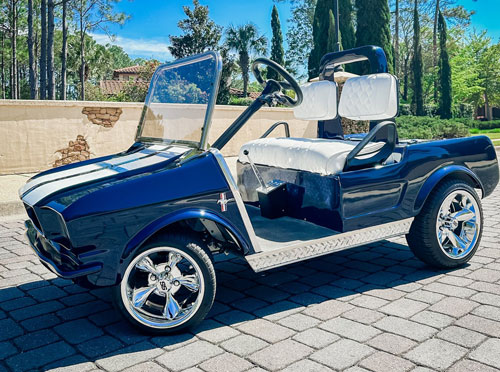 Let your golf cart stand out with style with our specialized rim and tire packages.